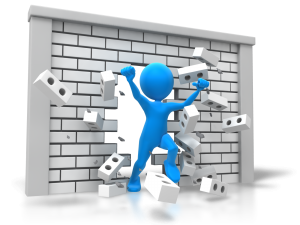 One of the biggest questions I hear from clients is "How do I get more people to view my profile?", or "How do I get noticed?", or "How do I differentiate myself?"
Zig Ziglar, one of the top Sales Trainers once said,
"You can have everything in life you want, if you will just help other people get what they want."
I like to tell my clients,
"To be considered a Valuable Resource, you have to Add Value."
One of the best ways of Adding Value to your network on LinkedIn is through LinkedIn Updates. If you share relevant and helpful insights, articles, blog posts, presentations, links to videos, or other content, not only are you helping your network by spreading excellent quality information that might help them, but you're also going to drive traffic to your LinkedIn profile.
Job Seekers
If you're looking for a new job, there is no better way to attract attention, differentiate yourself, and show your interest and passion than by sharing helpful and relevant articles.
Sales Professionals
If you're in sales, and want to build  trust and credibility with prospects and clients, there is no better way to build trust than by helping them. Help them learn about your industry and products. Help them learn how other clients have implemented your products and services. Teach them how they can get the results they are trying to achieve.
This is solution selling in a scaled environment.
Don't just answer the same 20 frequently asked questions one -by-one, individually on the phone, with each prospect. Do it online, create a series of blog posts, with answers to each of the FAQs. Then, create LinkedIn updates, and share those FAQs with your network.
Of course, your updates shouldn't be just about your products and services. In fact, those should be only a minority of your updates. Instead, you want to add links to interesting blog posts, articles, presentations, YouTube videos, or any other online content that will be of value to your prospects and clients.
Does this work? Look at my results.

Between Thanksgiving and New Years, I started implementing a LinkedIn Content Marketing strategy. The idea, was to do update my LinkedIn profile several times a day, by sharing articles, blog posts, etc., 3-5 times per day.
At first, it took me a while to get into the swing of things, but I was committed to testing out the process.  My goal became to share 25 times per week, spread across 7 days, with most of the posts between Monday through Friday. At first, I wasn't updating very often. I quickly realized that I couldn't create all the content myself, I was going to need to find and share other people's insights.  Once I got my system down, like where to find great articles, how to share them, and my daily process of doing this, it became much easier.
In a few short weeks, from less than a couple hours of actual content curation and writing my own blog posts, I was able to increase the number of viewers to my LinkedIn Profile, by over 500%, in less than 6 weeks.
When I started, I was averaging about 4 views per day to my LinkedIn Profile.
The first 4 weeks were pretty slow, as I wasn't doing it consistently, and I wasn't really putting much effort into an organized campaign. Then, once I got a system in place that allowed me to update several times throughout the day, without continually interrupting my normal daily workflow, things started to change dramatically.
On week 6, I increased the number of daily updates to 3-5 updates per day.
The results show a 500% increase in Profile Views in just 6 weeks, most of which time was spent learning and testing, and not updating.
My profile went from 4.25 avg views per day to about 22 views per day, and climbing.
So, does a LinkedIn Content Marketing campaign work?
Absolutely.
I've even gotten emails and calls from friends who aren't necessarily in my "target market", but have said they really like the updates and have gotten a lot of great tips.
The next step is to systematically create a  LinkedIn Engagement Campaign within LinkedIn Groups. In that campaign, I'll prove how you can not only drive traffic to your profile, but also sales, by engaging prospects through sharing and commenting.


Are you updating your LinkedIn profile with updates? What are your thoughts and concerns?
Comments are always welcome, too!
You might be interested in: